We offer a great deal with the water softeners we install in Dorset.
Our prices start from £950.00 for a standard size house water softener fully installed.
Give us a call or message us if you require a competitive quote for a water softener in Bournemouth, Poole, Wareham, Blandford, Shaftesbury.
Installation can take about a day, and after setup all you have to do is refill with salt tablets.
Save on costly limescale build up on taps and shower screens.
we install Tapeworms softeners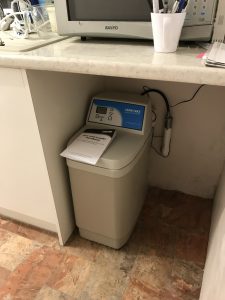 www.tapworks.co.uk
Up to 32% cheaper to run
  Just add tablet salt from time to time to maintain the endless flow of soft water
  Substantial warranties form Tapworks 

of 2 years parts and labour warranty and 10-year warranty on resin vessel