"This time of year is a great time to think about replacing an old oil tank in dorset"
If your oil tank is old and showing signs of potently leaking then call us today to get a free quote.
It is important that your tank is inspected annually to ensure it is in good working order. You should get it done by a technician registered with OFTEC like Us.
You can call us today on 01202 675393 to book in an inspection of your oil tank in Dorset.
There are regulations determining how and where tanks should be installed to limit environmental and fire risks, as well as ensuring it complies with building regulations in the uk.
Its important to have a new oil tank installed by a OFTEC registered company like Boiler Serve
It is important to give domestic oil storage tanks, whether of steel or plastic, stable bases and supports. This makes them safe and will protect the environment.
If an oil storage tank in dorset is inadequately supported the oil storage tank itself can be weakened leading to the eventual failure of the oil storage tank and escape of the stored fuel. During the life of an installation, an oil storage tank base will need to provide continual structural support even though ground conditions may alter from season to season and year to year.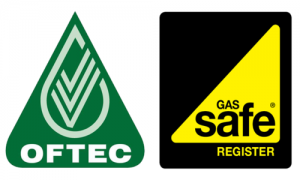 Time to change your Boiler?